grandpa's queso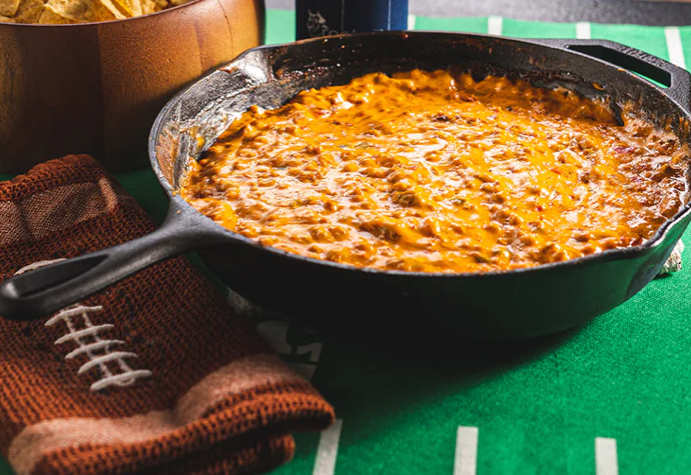 Inspired by, RecTeq
Serves: a lot
Prep time: 20-30 mins.
Cook Time: 1 Hour.
Skill level: easy
Cooking: Smoker or Oven
ingredients:
1 Pound Ground Chorizo
1 Cup Onion, diced
1 Cup Poblano, diced
1 Can Rotel tomatoes
8 ounces Cream Cheese
1 Pound Velvet cheese
2 tablespoons flavor rub
1 Cast iron pan (12 in.)
instructions:
Step 1 - Preheat grill with the cast iron pan to 400 degrees
Step 2 - Cook the Chorizo for 5-6 minutes (drain excess grease if needed)
Step 3 - Add onions and peppers and cook for 5-6 minutes.
Step 4 - Turn the heat down to 250 degrees
Step 5 - Add the Rotel, Velvet, cream cheese, and rub.
Step 6 - Cook for 1 hour, stirring occasionally.


grandpa's thoughts: 
Thank you recteq for this wonderful recipe. This definitely is a winner recipe. It's simple and tasty. Your family will hang around the cast-iron pan with chips in hand. It's bubbly and delicious with just the right amount of spice.

Perfect for watching the big game or really any occasion.
|
Posted on August 18 2023