the best poultry brine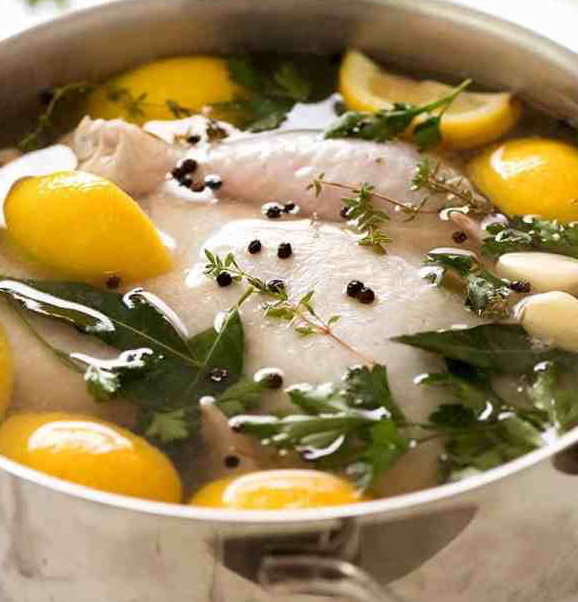 Inspired by, Thomas Keller
Prep Time: 10 mins. Cook time: 10 Chilling: 4 hours
Cooking Method: Stove, Refrigerate
i
ngredients:
8 lemons, halved
12 bay leaves
1 bunch flat-leaf parsley
1 bunch thyme
1 cup honey
1 head garlic, halved through theequator
1/4 cup black peppercorns
2 cups kosher salt
1 1/2 gallons water
instructions:
Mix all of the brine ingredients and bring to a boil. Once boiling, remove from heat and let cool, then pour into a container large enough to hold both the brine and the turkey and cool in the refrigerator for 24 hours.
grandpa's thoughts:
This method for brining and roasting can be applied to other poultry and game birds. For smaller poultry you can cut the recipe in half and shorten the brining time.
|
Posted on February 23 2023