fizz pop boom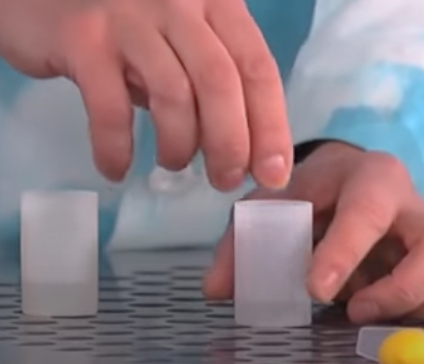 Time: 30 mins
Skill level: medium
items:
Film canister with a snap-on lid. Clear canisters are best (look on Amazon)
Water 
Alka-Seltzer® tablet 
Safety Glasses (optional)
instructions:
Safety glasses on.
Divide the Alka-Seltzer tablet into four equal pieces.
Fill the film canister 1/4 of the way full with water.
Place one of the pieces of Alka-Seltzer tablet in the film canister.
Place the lid tight on the container then turn the container upside down so the lid is down.
Stand back and wait for it to pop and fly high.
grandpa's thoughts:
Have fun and experiment with this. What happens when you add more water or add soda? It's messy but fun. Can you catch the canister after if pops?
Alka Seltzer and water can be sticky, so it's best to do this outside.
|
Posted on February 16 2023