glow ghosts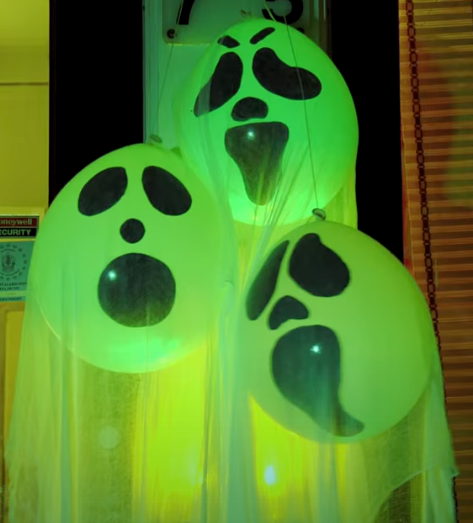 Time: 5 mins
Skill level: easy
items:
1 package of balloons
Glow sticks
White plastic table cloths
String/Ribbon
Markers
instructions:
Blow up balloons
Add one glow stick to each balloon (Crack the glow stick to activate it.)
Add a little more air and tie balloon
Draw a ghost or skeleton face on the balloon (Neck should be on top of balloon)
Drape the plastic table cloth over the balloon
Cut a small whole in the middle of the plastic table cloth
Stick the neck of the balloon through the plastic table cloth and tie string around it.
Hang the Glow Ghost in a tree or on a hook for a fun Halloween decoration that the grandkids will love!
grandpa's thoughts:
If I can do this, anyone can do this!
|
Posted on February 16 2023